Match Deposit Bonuses and When Players Should Claim and Skip Them
Entering the online gaming industry can be overwhelming. It is an industry filled with competition, and new sites pop up every year. As a result, there are hundreds of options available to players. This makes it difficult for new players to differentiate the good sites from the bad. The best way to choose your site is to find sites with match deposit bonuses that you can claim. However, since most sites will have bonuses of some sort, you need to learn when a match deposit bonus is worth claiming, and which ones you should skip.
What Is A Match Deposit Bonus?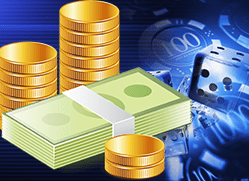 If you are new to the online gaming industry, you might not be familiar with bonuses. Bonuses are given to players to encourage them to join a specific site, but there are many different types of bonuses. The most common type of promo given out to players is a match bonus. A match bonus gives players money once they make a deposit. The value of the bonus can vary significantly from site to site. For example, you could receive a bonus that gives you a one to one bonus, but there are others that will give you a bonus that is 10 times the value of your deposit. Usually, there is a maximum amount of money players can receive from these bonuses. That being said, there are some things you should look out for when you are looking to claim a match deposit bonus.
Wagering Requirements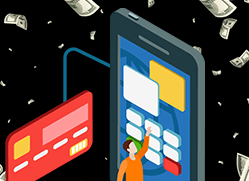 When you are looking for bonuses to claim or skip, you should be looking out for wagering requirements. Almost all bonuses have wagering requirements attached to them, so you need to keep an eye out for them. Wagering requirements are restrictions put in place by online gaming sites that limit when players can withdraw their winnings. They force players to wager amounts of money correlated to the value of the match deposit bonus. For example, if you received a $10 bonus with 30x wagering requirements, you would need to wager $300 before you would be eligible to withdraw your winnings. This obviously makes it more difficult to make a profit, especially when you are playing games that do not favor the players, but it is not impossible.
The best way to win money when you are dealing with wagering requirements is to play high RTP games when you are using your personal funds, and low RTP when you are using your bonus. This way you are not taking on much risk, and if you win you can switch back to high RTP games to secure the winnings you already have.
Ideally, you will look for games with low wagering requirements. You should skip bonuses with high wagering requirements.
Withdrawal Caps
When you claim a bonus, you should have the ability to walk away with a lot of online casino money after hitting the jackpot. The last thing you want is for your ability to win money to be limited. As a result, you should skip almost all bonuses that have withdrawal caps. Withdrawal caps limit how much money you can win and withdraw from a bonus. So, if you hit a jackpot with your bonus that gives you $500, but there is a $100 withdrawal cap, you will only be able to withdraw $100. This is obviously not ideal, so you should be looking for bonuses without withdrawal caps.
Freedom to Play What You Want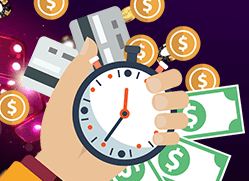 When you claim a match deposit bonus, it will probably have a few restrictions on which games you can play. You should not skip a bonus simply because it has a few restrictions. That being said, you should avoid bonuses that limit you to just a few games. When this is done, there is a good chance that the only games available to you have very low win rates. As a result, the odds of you walking away with a win are very low.
Ideally, you will find bonuses that let you play any game on the site. There are bonuses like that, so it is not impossible to find one. That being said, you are better off looking for bonuses that have a few restrictions, but let you play a significant number of games. This way you will not be limiting your search, and you will be able to find high value bonuses.
Finding match deposit bonuses is not difficult. The key is finding promos that favor players instead of the site. You should be looking for bonuses with low wagering requirements, no withdrawal caps, and limited restrictions on games. If you look for those things, you should be able to figure out which bonuses to skip.