The Best Casino Resorts Available to Players Around the World
If you are someone that likes to travel, you also might enjoy checking out some of the best casino resorts in the world. The best part about traveling is that you get to experience different cultures. When you go to a casino resort in a new country, you will get to see how different countries manage their resort casinos. You might not think that there are many differences, but it can be interesting to see what it is like to play games in different countries. Here we will look at a few of the best casino resorts in the world.
The Venetian Macao Resort Hotel, China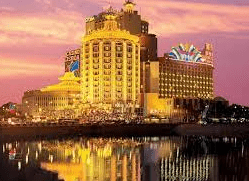 China should be one of the first places that world travelers should visit. There is so much to explore and so much history to take in. It is also home to one of the best casino resorts in the world in the Venetian Macao Resort Hotel. It is modeled after its sister property in Las Vegas. This casino is so popular because it is the largest casino in the world. Additionally, it is the largest hotel structure in all of Asia. This makes it the seventh largest building in the world when measured by floor area.
The casino itself has everything players could ever want to have a great experience. There are 6000 slot machines for players to use, and 800 gaming tables for players to play poker, blackjack, and craps. There is also a high roller section of the casino that hosts high entry fee poker games regularly.
The Cove Atlantis, Bahamas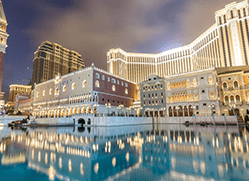 People that play games at casinos love to do so with a beautiful backdrop. That is exactly what you get when you head to The Cove Atlantis in the Bahamas. Not only will you have a beautiful backdrop, but you will be able to relax in the warm weather when you are away from the slots and games tables.
If you are fortunate enough to win big at the casino, you can use your winnings to try out one of the 20 restaurants in The Cove Atlantis resort. Alternatively, you can head to the beach where you will be able to relax in the sand with a cocktail in your hand.
Wynn Las Vegas, USA
If you are thinking of traveling the world to one of the best casino resorts, you need to have at least one place from Las Vegas on your travel list. After all, Las Vegas is the most famous gambling city in the world. The Wynn Hotel is one of the best resorts in Las Vegas, and it doubles as a casino. It has nearly top-rated 2000 slots for players to use, and there is a 27 table poker room available to all guests.
If you need a break from playing games, there are many excellent dining options available to players. There are 18 restaurants for you to check out on the property. Finally, if you are a car person, you can check out the Ferrari dealership which is on-site.
Sun City Casino Resort, South Africa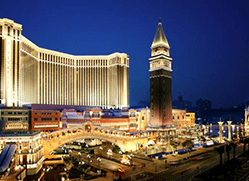 When you are traveling, there is no reason to limit yourself to big resorts in the United States, Europe, and Asia. Most people will not think to travel to Africa when they are planning out trips to casino resorts. However, one of the best casino resorts in the world is in South Africa. Sun City Casino Resort has 850 slot machines for players to use, and there are also blackjack, poker, roulette, and baccarat tables available for guests to use.
This resort is an interesting option because it is not in the middle of a city. Despite looking like it should be on the Las Vegas Strip, it is two hours from Johannesburg. As a result, when you are finished playing games at the casino, you can go outside for an African safari. You can even ride on the back of an elephant if you want. Finally, there are two golf courses available for all guests to play on.
Park Hyatt Mendoza, Argentina
Finally, you can wrap up your trip around the world to casino resorts by heading to South America. Park Hyatt Mendoza is located in Argentina, but it has a European style. This resort is popular among players that enjoy punto y banca, an Argentinian variation of baccarat.
Alternatively, you can enjoy regular slot machines, blackjack tables, and games of poker. While you are playing you can have a drink of wine. Then when you are finished, you can take in stunning views of the Andes Mountains.
Looking for the best casino resorts around the world means that you will need to do a lot of traveling. There are some excellent casino resorts in countries all around the world. It does not matter whether you head to North America, South America, Asia, Europe, or Africa; you will be able to find one of the best casino resorts. So, pack your bags and get your trip started as soon as possible.